If your dining room feels dull and empty, it might be time to spruce it up. Don't underestimate the power of wall decor in transforming the space. Carefully selected wall decor will help anchor the table and create a stylish dining area. This post shares some examples of how to decorate dining room walls tastefully.
Contemporary wall art
If you love modern and contemporary styles, this minimalist wall art will amaze you. The simple metal grid and golden details create a subtle yet remarkable accent for your dining room.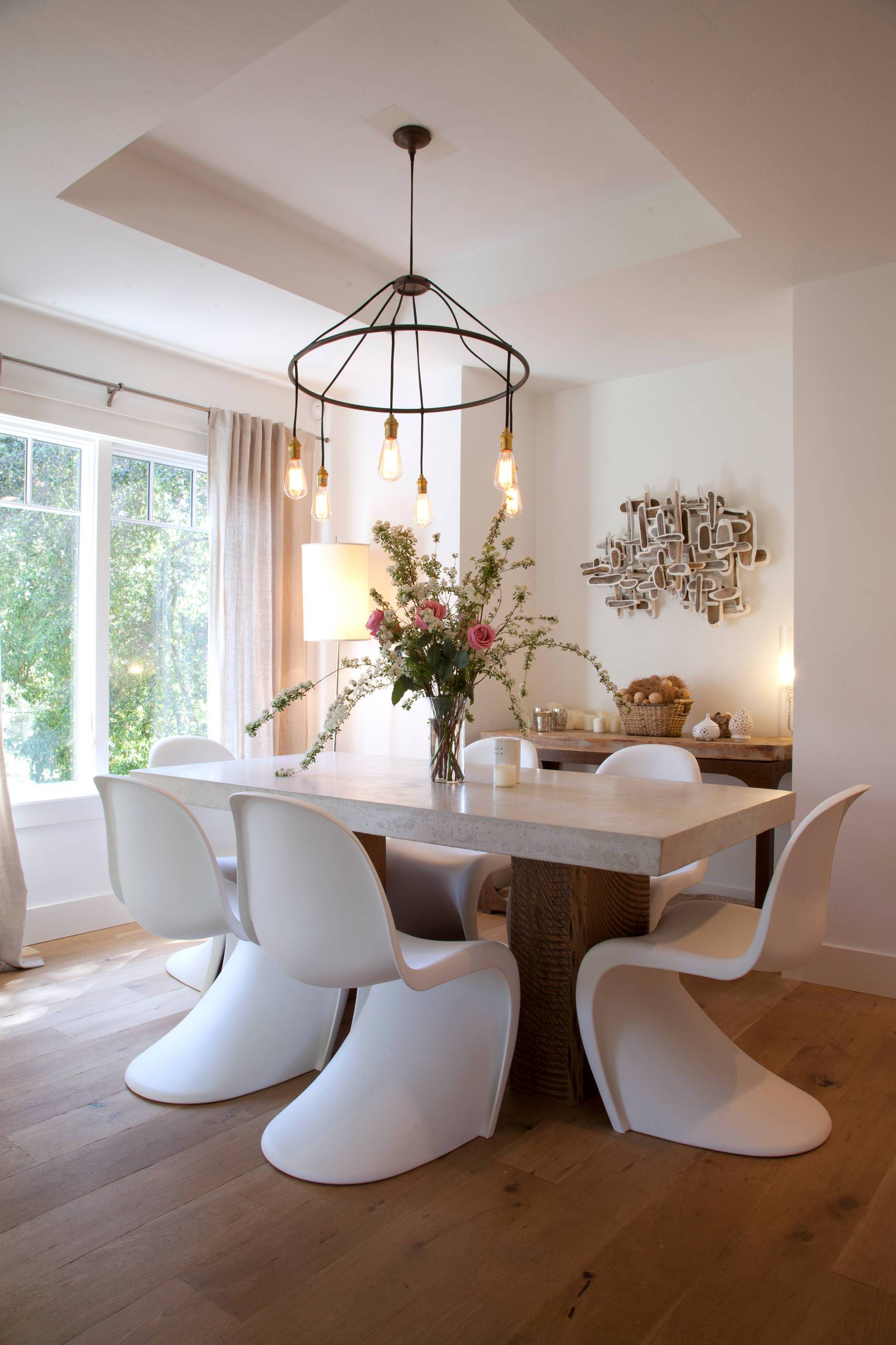 Taupe wall decor
This wall decor is ideal for sprucing up the dining room with a mix of taupe tones and exquisite texture. Its neutral color scheme can easily fit any style, while the distinctive look adds a pleasing visual touch.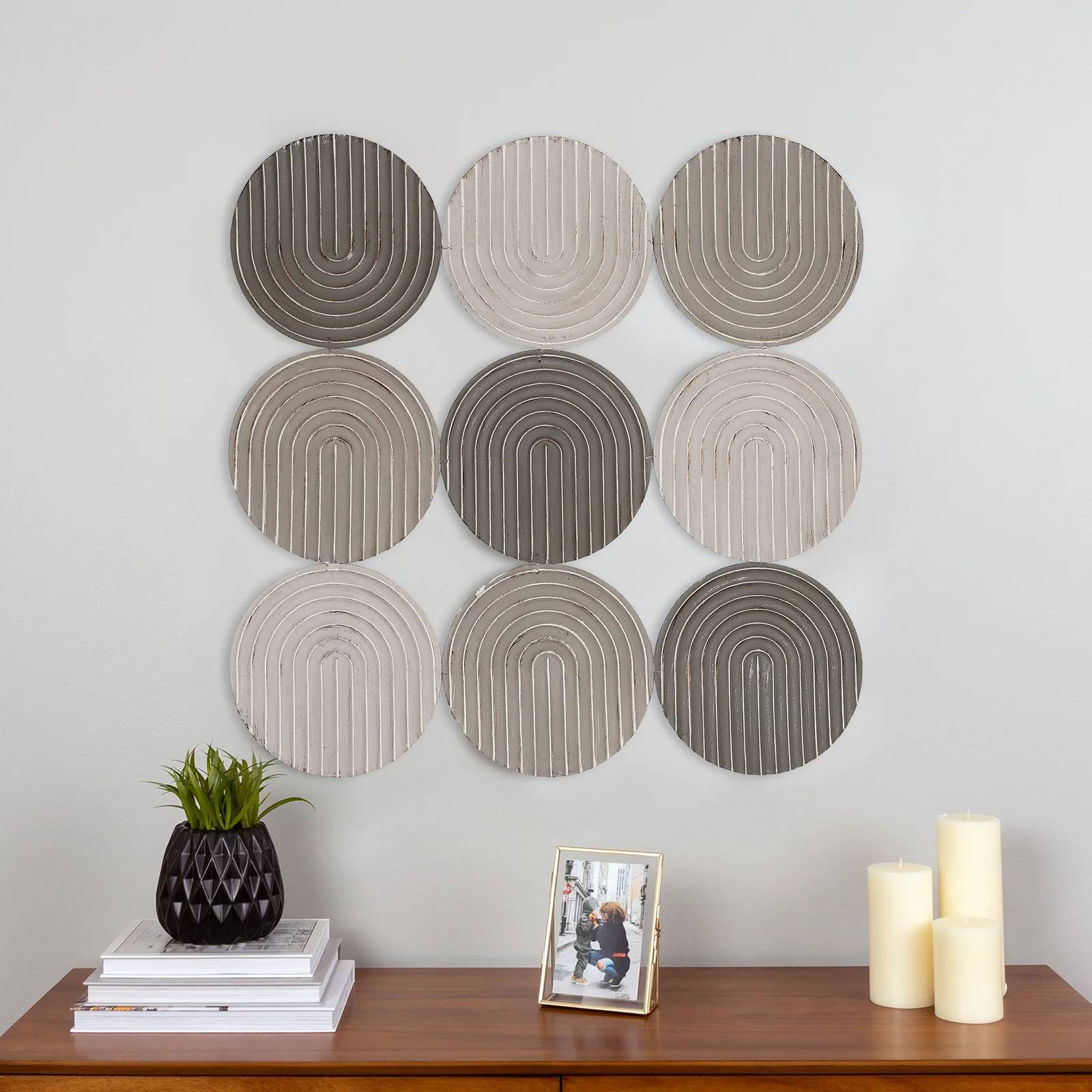 Textured dining room wall decor
The irregular golden cubes add a mesmerizing effect to otherwise empty walls. Since this is a bold feature, it will perfectly complement modern styles. The finish brings a luxurious vibe to the space, turning the room into a high-end dining area.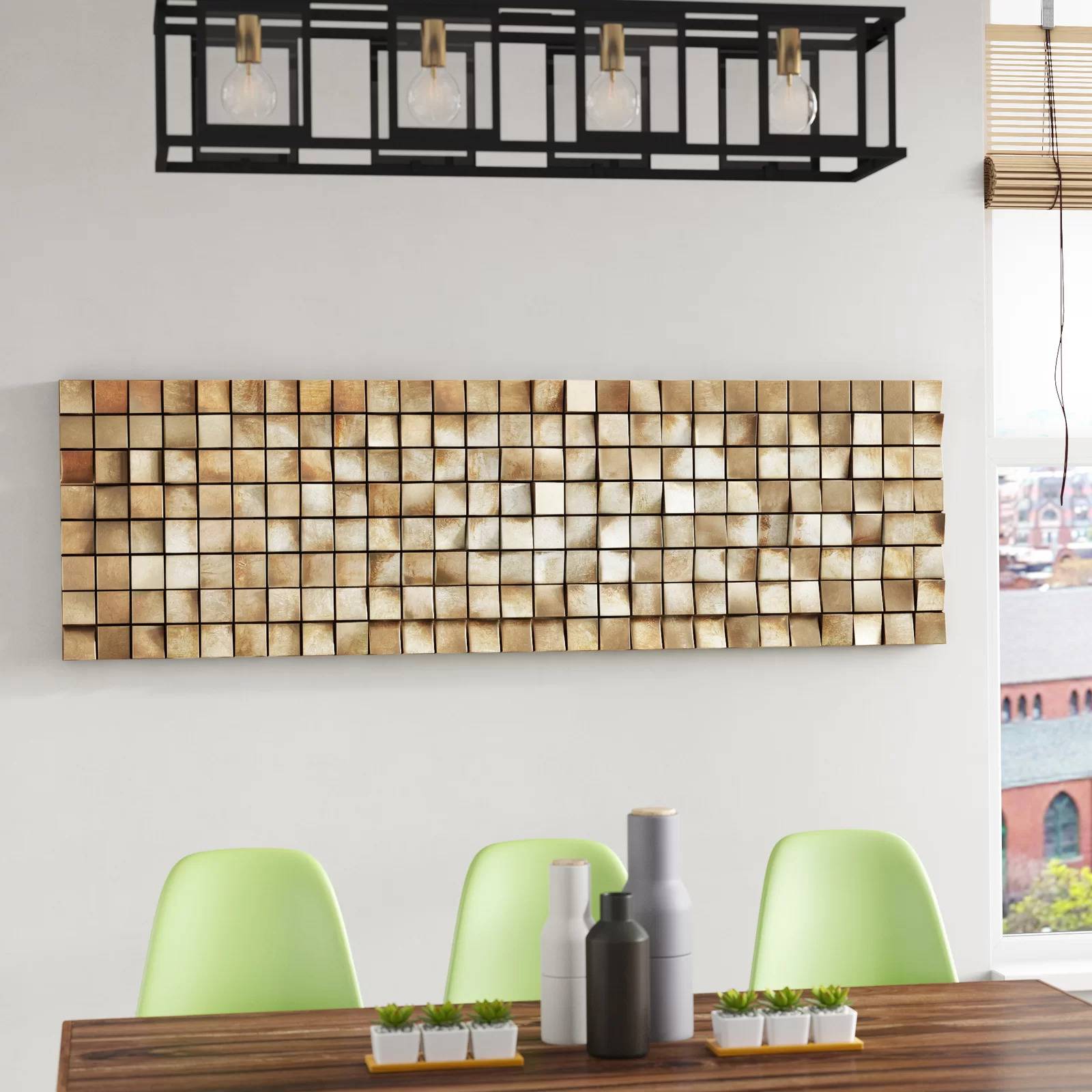 Bold plate wall decor
When your dining room feels lifeless and flat, it's time to introduce color. The mix of colors, texture, and golden details make this wall decor an outstanding choice for styling your space. It is ideal for neutral rooms that need a pop of color and a little bit of texture for a playful look.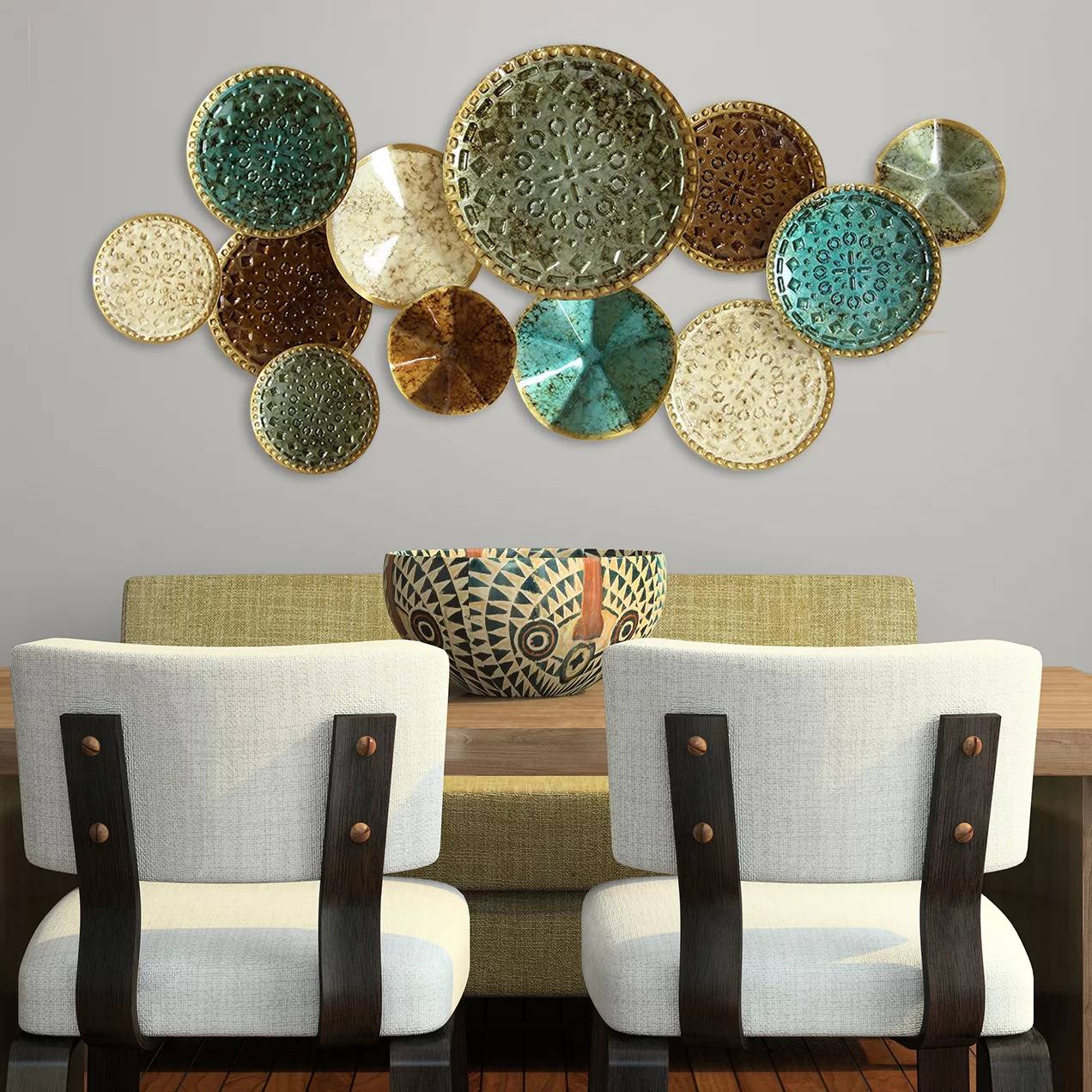 Organic wall decor
This dining room features an abundance of natural textures, so the wall decor complements the theme. The unique design and organic texture make a bold statement in the neutral space.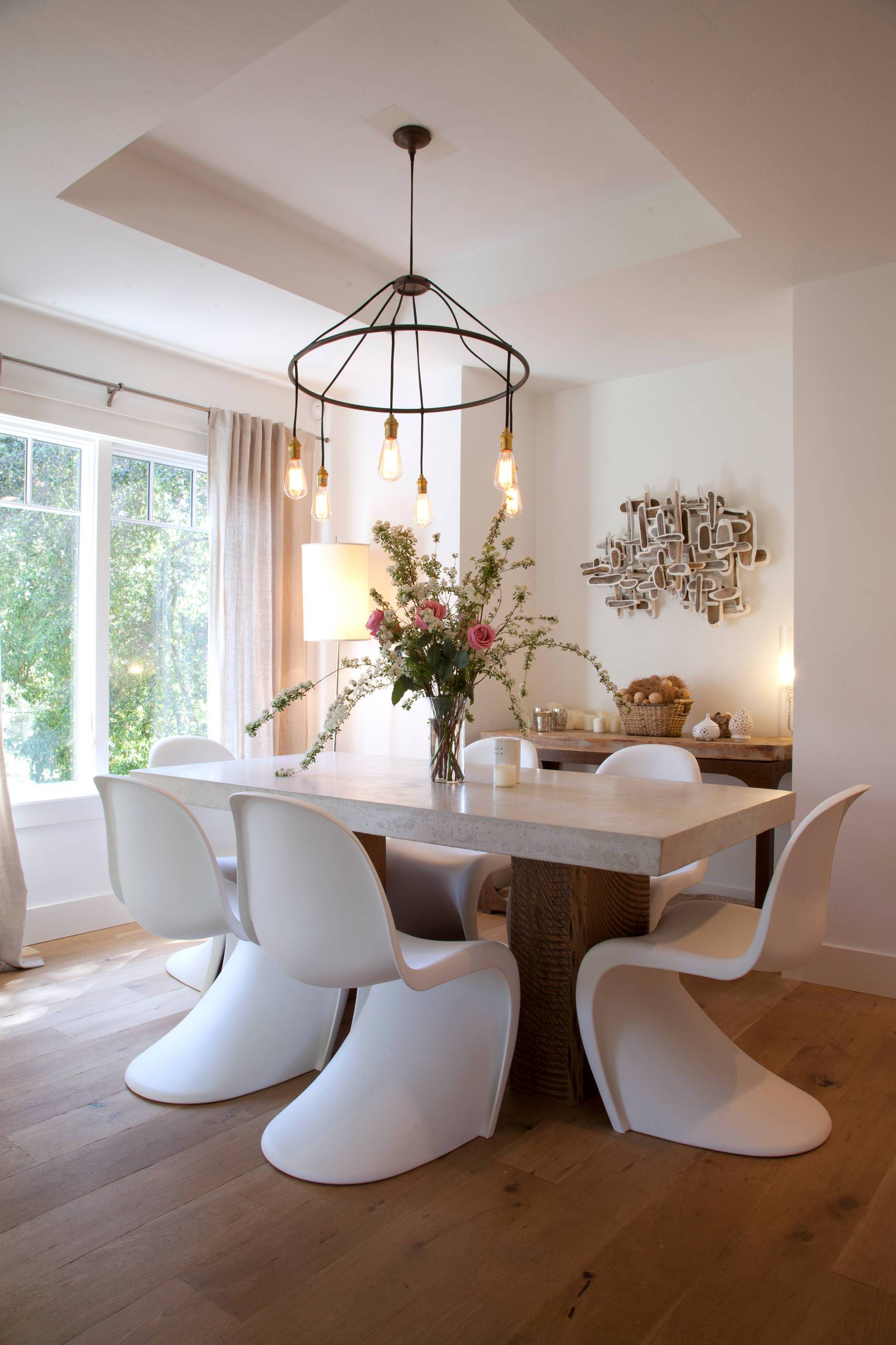 An unexpected way to decorate with art
A dining room with plenty of windows will be airy and bright. However, it will not have much space for displaying wall decor. But you can always get creative and find a way that works for your room. This dining room has a high ceiling, so they hung the vibrant artwork above the windows.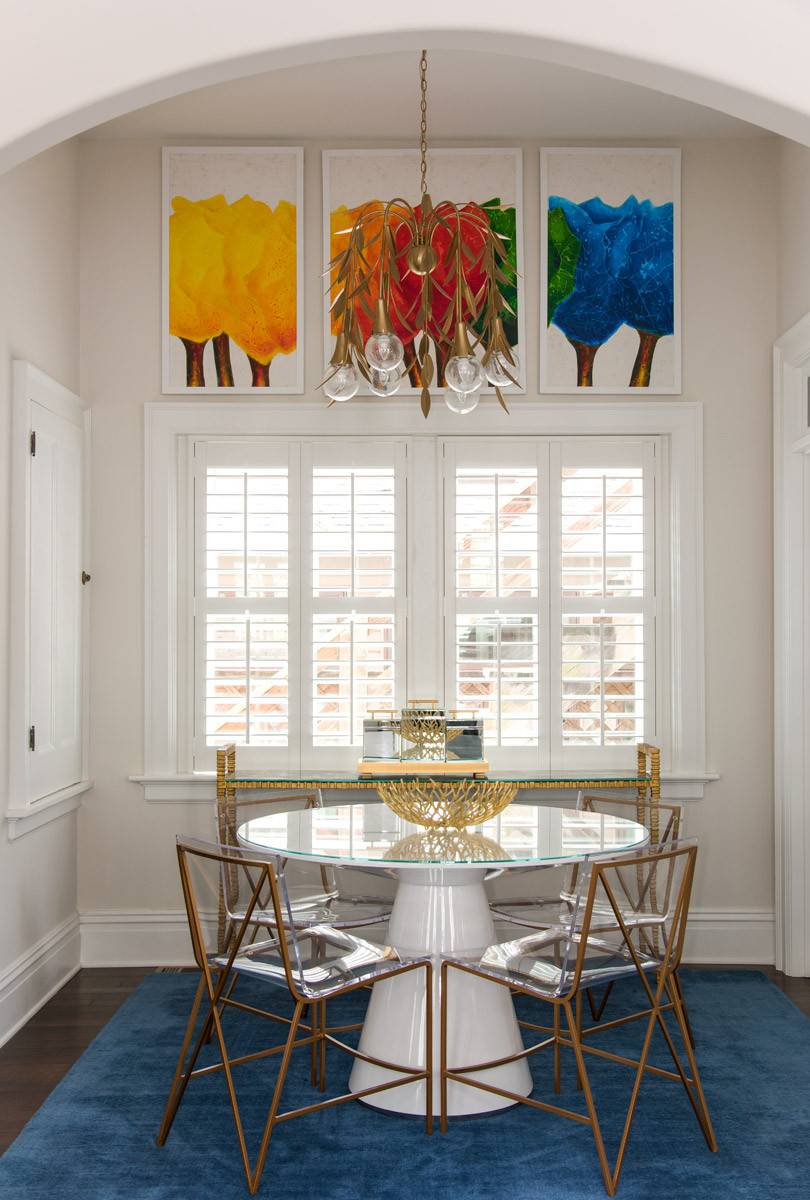 Mirrors
Mirrors are a versatile decor element that fits any style. If you aren't sure what type of accessories to include, mirrors will always match your theme. These three round mirrors anchor the dining area while reflecting the natural light.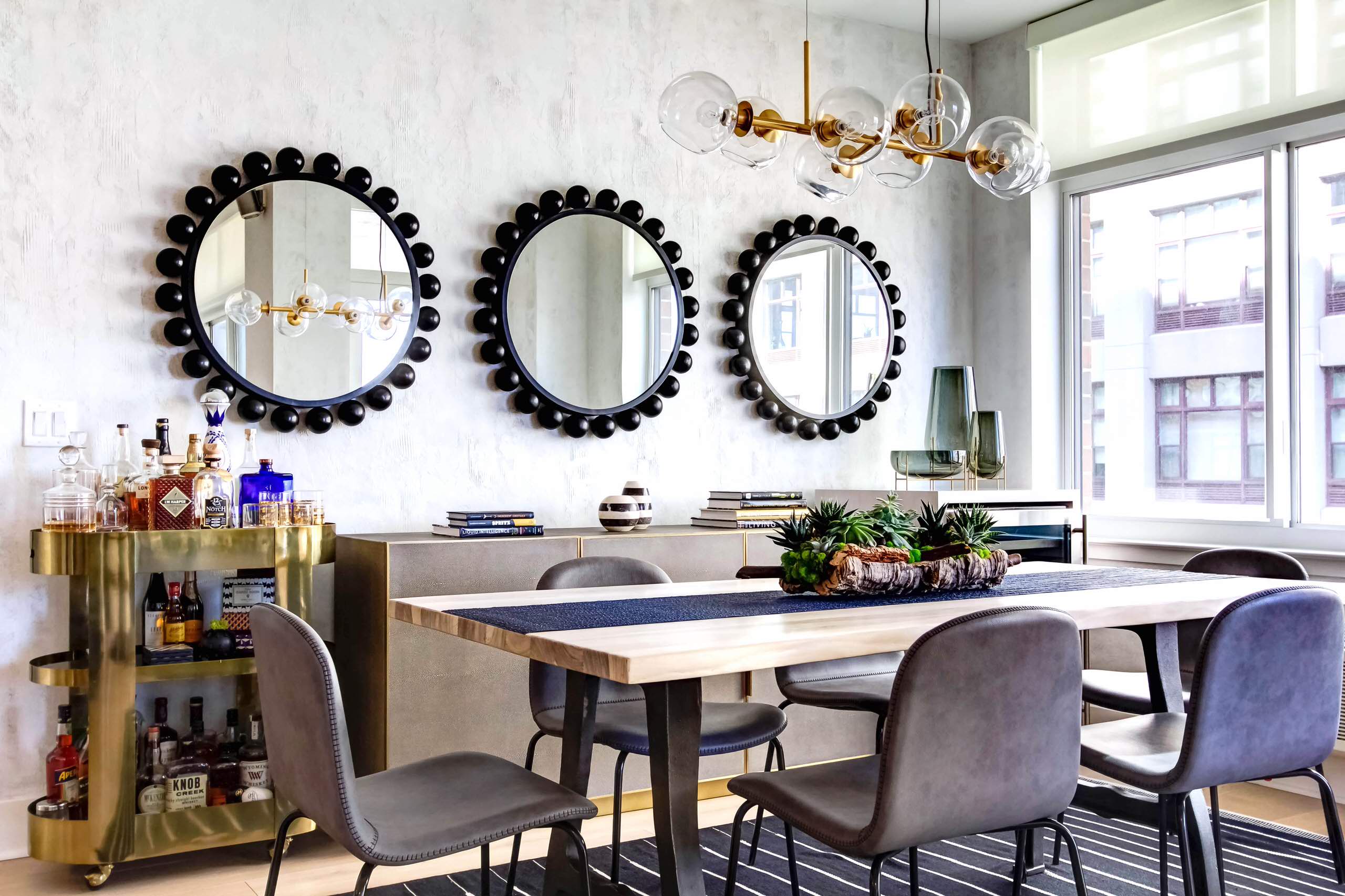 Accent color
Introducing pops of cobalt blue is ideal for freshening up a gray dining room. The vibrant color makes a bold statement in this beautiful space.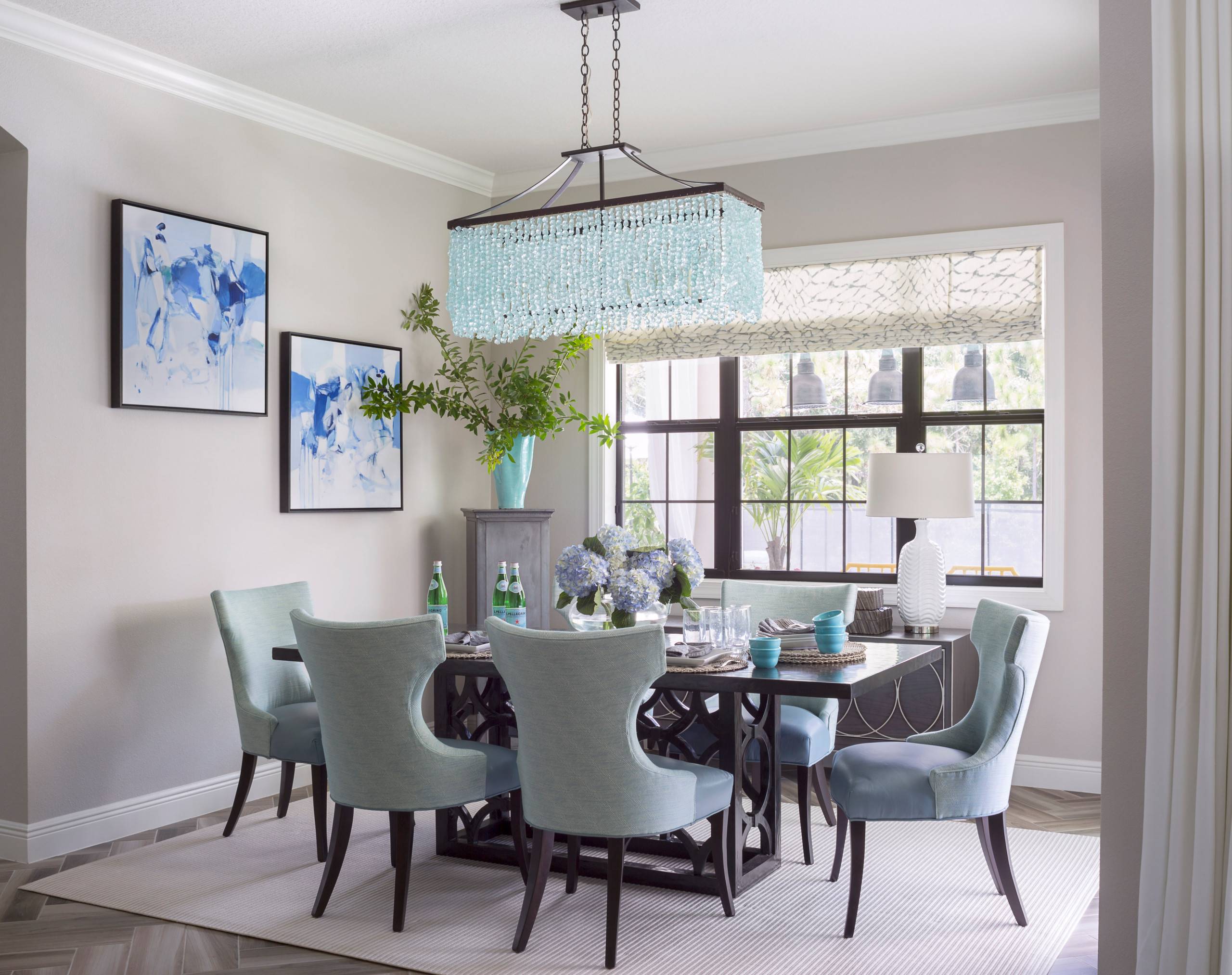 Black and white artwork
While the walls are already the main focal point, this minimalist print is enough to add a decorative touch without overwhelming the space. The white background contrasts with the deep blue walls, adding visual interest.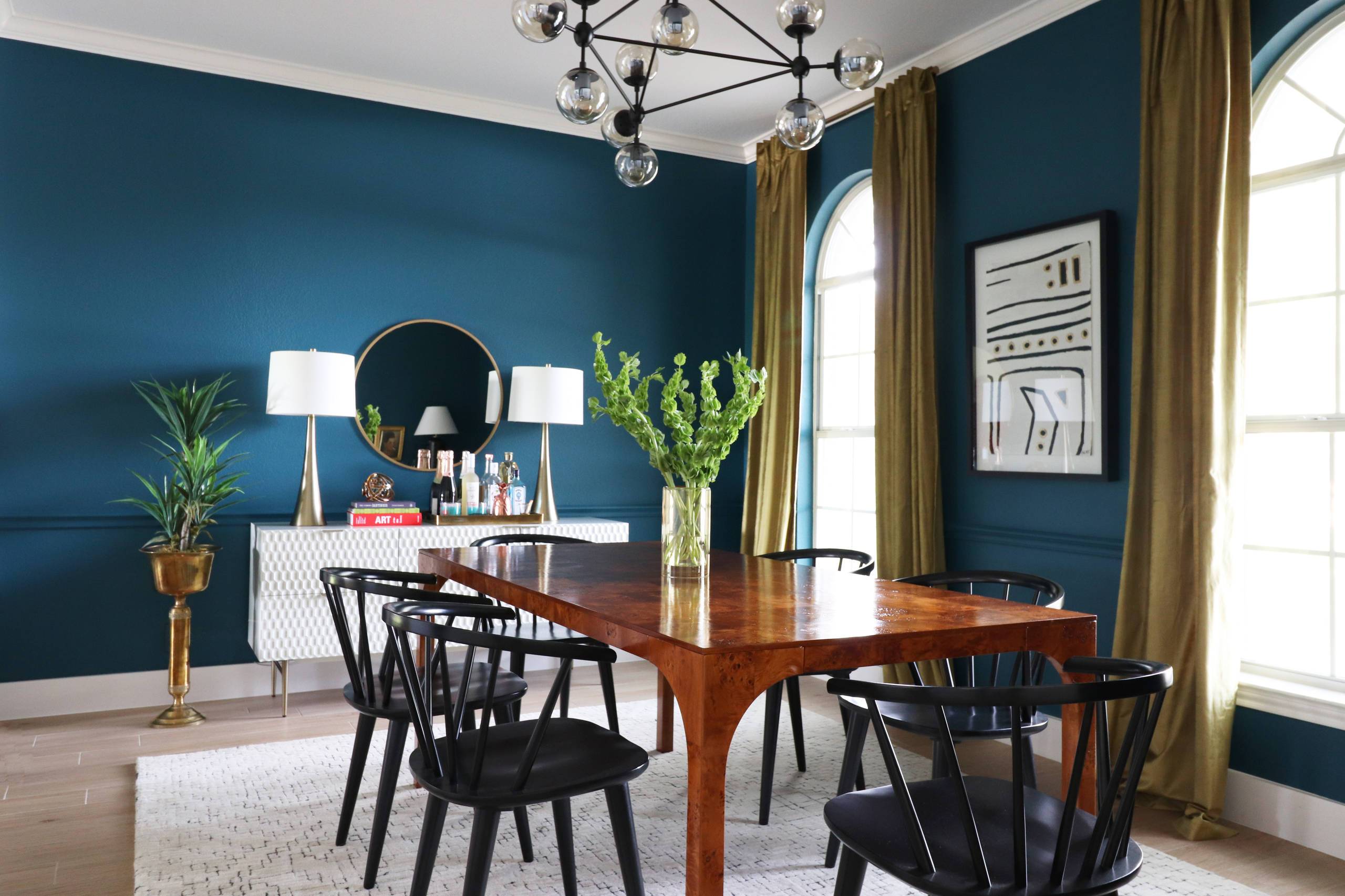 If you want to make the most of your dining room, why not check out Denzilla's Elegance collection for inspiration and ideas?